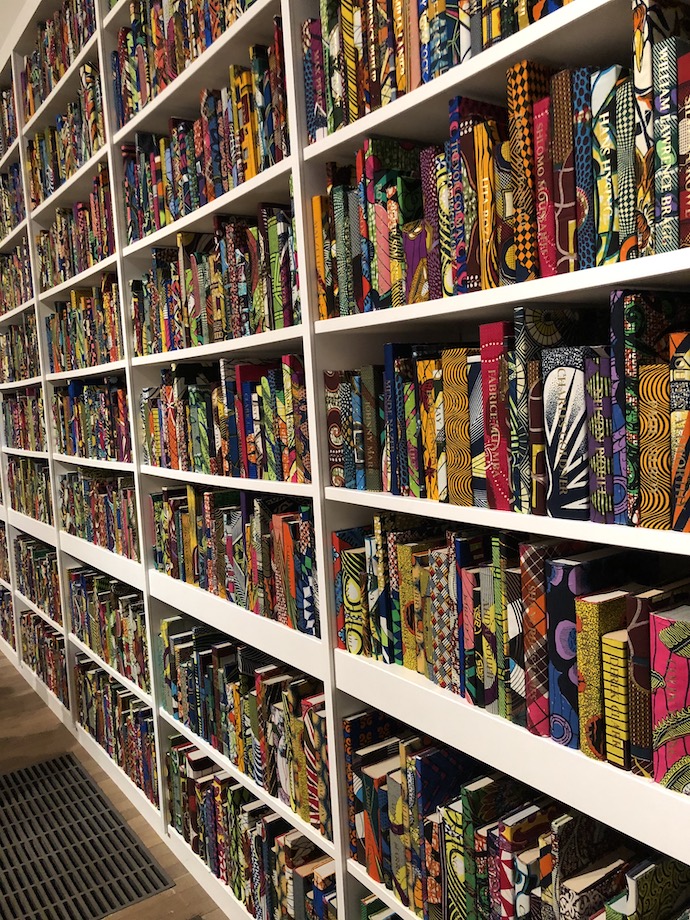 Read 50 Books
2021 Personal Goal
At the end of 2020 I transitioned out of public accounting, which meant that I anticipated having a lot more time on my hands. I brought over a number of physical books from the United States (mostly books which had been on my bookshelf for years but I never actually got around to reading) plus I had a growing book recommendation list of 150+ suggestions. To start chipping away at the growing list, I gave myself the New Year's resolution to read 50 books in 2021. This is my short review of each book that I consumed during 2021.
1) Middlesex - Jeffrey Eugenides - 7 January - 529 pages
I tried to read this book when it was recommend to me in high school, but I couldn't get through the first chapter. Ten years later, I'm glad I returned to it even though I had my doubts for the first third of the book. If you go in thinking that it is a book about transsexuality, I think you will be disappointed since that story line is actually only a small portion of the full book. Also on transsexuality, I know this book was praised when it was first published in 2002 for humanizing a transgender person, but I don't think it would receive the same level of praise today since it hinges on the fact that this person was born trans due to generations of inbreeding.
That being said, it was an engrossing multi-generational story that kept me engaged for many hours a day. I had to constantly remind myself that this is a fictional novel since the narrator's account was so believable and relatable, despite his background being so different from my own. Overall- would recommend.
2) Dreyer's English - Benjamin Dreyer - 13 January - 278 pages
Dad gifted me this book, "an utterly correct guide to clarity and style," about two years ago when he was first stating to write his own book. I wasn't particularly enthusiastic about delving into a grammar book, but I figured that since I was starting to work as a copy editor, it was probably a good time to pursue these pages.
To my great surprise and delight, this book was witty, charismatic, and entirely enjoyable. It's amazing what a few fun facts and snide commentary via footnote can do to liven up an otherwise drab topic. I was regularly laughing out loud and reading sections aloud to Cameron. Alongside the humor, the book also accomplished its educational objective; I dog-eared nearly 50 pages that I anticipate might be useful references in my personal copy editing and writing endeavors.
3) The Fact of a Body - Alexandria Marzano-Lesnevich - 21 January - 309 pages
The cover of the book points out that this is both a memoir and the story of a murder. I typically love memoirs, and murder stories are on trend, but I didn't seek this book out for either of those reasons. I picked it up at a swap meet, largely because it was in English.
Although I think the author tries to hard to use interesting language (sometimes to the detriment of readability) the way she quilted together two stories (hers and that of child's murder) was quite crafty. I think she wrote this book as a cathartic exercise, but I like that she allows the reader to feel mixed emotions (hatred, sympathy, protectiveness) about murderers and pedofiles. She also had a pretty insightful perspective on American law and the contradictions that are inherent within it.
I left the book with some changed thoughts, and also some contradictory thoughts. I'm now contemplating my opinions about jury duty, the death penalty, and cemeteries. Given the dark subject matter, it's hard to say that this was an enjoyable book, but it was interesting and worth the read.
4) The Pawnbroker's Daughter: A Memoir - Maxine Kumin - 24 January - 176 pages
Sometimes when I can't find a book I want to read, I'll go into the King County Library's Kindle collection and search "memoir," which is how I came across this book. Not knowing the author, and given the title, I assumed it was going to be the eclectic musings about Maxine's father and growing up among the oddities and riffraff associated with pawnshops.
I was quite disappointed when the book quickly traveled outside the pawnshop, after just a brief mention in the first chapter, to lay out a fairly chronological account of Maxine's college years, courtship, and ultimately life renovating and caring for a New England farm. Although all of that was interesting, I wasn't able to fully enjoy it since I was still waiting for the key title word—Pawnbroker—to come back into play. I'm sure I also would have connected with it more if I was familiar with Maxine's poetry (which surely is profound given the recognition she had throughout her life), but alas I'm not.
5) Sorry You've Been Troubled - Peter Cheney - 28 January - 192 pages
The most interesting part of this book was the exterior. Pink was the only color added to the front and back covers, and truly the only embellishment to this piece of pulp fiction. The back of the paperback was a full-page add for a self-winding watch ("a boon tot he busy man"!) and on the interior cover was another message educating the reader that "there's a glass-and-half of fresh full-cream milk in every half-pound" of Cadbury's milk chocolate. In true pulp fiction fashion, there was virtually no empty spaces: margins were tight and there were no buffer white pages surrounding the text.
While the visuals provided a charming indicator to the book's era (1950) the chauvinistic undertones (or rather overtones) were somewhat cringey. Regularly drinking 8+ glasses of hard liquor during the workday also came up frequently, and with general admiration and praise. As far as the mystery goes, I was generally disappointed. It followed the standard trope of layout our a hard-to-follow path for a murder that I was not invested in and then ended with a multi-page monologue where the detective tells the murderer exactly how they pulled it off.
I always want to enjoy murder mysteries, but this one, like many others I've read before, was somewhat disappointing.
6) Angela's Ashes - Frank McCourt - 4 February - 368 pages
Surely I'm the only one who hasn't read this book some point in their educational background. And I see why; I really enjoyed reading this. My copy of this book had an intro by Jeannette Walls (author of The Glass Castle) who noted that people either find this a very sad story or an amazingly hilarious tale. I'm happy that I'm in the second camp, which surely is a reason why I quite enjoyed the book.
For those who don't know, it's a memoir of a boy who was born in New York and then moves to his mother's hometown of Limerick, Ireland. The McCourt family is very poor. The father typically can't get a job, and when he does he squanders away the wages on alcohol. The mother constantly is pregnant. The younger siblings are either starving or dying. The family's kitchen is flooded with sewage half of the year. If you take a moment to truly think about the situation it's truly quite dire.
Amazingly, it wasn't a horror story about living in poverty, but rather a story of family love and loyalty. It was a story of perseverance and high spirits. At least for me, it was amazingly positive and it lifted my mood to read it.
7) Born This Way: Real Stories of Growing Up Gay - Paul Vitagliano - 10 February - 128 pages
This was another book that I got on my Kindle after searching King County's public library system for "memoirs." I was watching a lot of Ru Paul's Drag Race at the time so it seemed in my wheelhouse. It was a very quick read (probably only about one hour) because only every-other page is text. The offsetting pages are photos and timeline charts.
Essentially, the book is a compilation of short stories of gay people reminiscing about their childhood and providing a one-to-four paragraph memory. There were 100 people profiled, and honestly it felt like the same message was being repeated over-and-over. I'm sure there are people who need to read this book, but I'm definitely not the target audience and I was a bit bored with it.
8) The Polish Table - Magdalena Tomaszewska-Bolałek - 17 February - 122 pages
Someone had posted a PDF copy of this book on the Krakow Expats Facebook page, and as I am currently hyper-focused on Poland and cooking I decided to give it a read. This publication was commissioned by the Ministry of Foreign Affairs of the Republic of Poland, which I think is part of the reason why is had so many beautiful photos of food cooked in museum-owned ceramics and recommendations for interesting culinary museums, exhibits, and links.
While the book does have sections for the primary staples of a Polish table (both day-to-day and special occasions are addressed) alongside recipes showcasing each of those staples, what I enjoyed most was the history of Polish cuisine. The author gives an engaging overview of when certain ingredients and preparation styles were introduced into the country, how the Polish palate changed based on different occupational periods, and the folklore behind certain dishes. Ofter travelers will say that they learn about a country's culture through its food, but I haven't felt that way about Poland until reading this book. It helped me to understand the dietary depression that Poland only recently overcame and has me now rooting for the continuing diversification around the Polish table.
9) The Corrections - Jonathan Franzen - 24 February - 568 pages
I am not sure if I am smart enough for this book. 500+ pages of metaphors, jumping back-and-forth in time, experiencing five different points of view, and trying to separate reality from delusions is mentally exhausting, especially since there are very few clear pausing points within the pages. That being said, I loved it!
Any story that focuses on a dysfunctional family is almost always a win in my book, but this one was written so skillfully (even if I couldn't always fully appreciate it) and leads you to sympathize with (and also sometimes hate) each member of the five-person family. The book is so truthful, in that things fail or succeed in really realistic ways and in the way that we often feel conflicting emotions. Once I became invested in the characters and got into the rhythm of the book (which in truth was at least 300 pages in) I began to laugh out loud. The three-paragraph description of eating a liver dinner was so artistically done that I had to read it aloud to Cameron for him to experience the same mix of delight and disgust.
My only critique of this book is the title. In the final fifth of the book "correction" comes up as a concept, but I don't think the word means what it symbolizes within this novel. Yes, everyone in the story experiences changes, and arguably most of them are for the better, but to say that they have been "corrected" seems a little too final. That said, I'm sure Franzen's title was expertly chosen and I am too much of a simpleton to understand it.
10) The Baron in France - Anthony Morton - 2 March - 190 pages
The cover of this quick little mystery book claims to be "for sheer excitement." Thought that may be a little far fetched, I will say I was pleasantly surprised to be transported to England and then France in the search for some stollen jewels. The reality of one man's ability to solve super high-profile murders and thievery is a bit unrealistic (but that tends to be how it goes with most airplane paperbacks), so I enjoyed that in this case our hero didn't really figure it out; he just happened to be at the right place at the right time to hear a full confession to someone who uncovered the truth before him. That said, it still followed the unrealistic trope that the bad guy puts up his hands, sighs a big sigh, and gives a full confession. Nonetheless, if it came down to it I would enjoy another Baron Mystery.
11) Me Talk Pretty One Day - David Sedaris - 9 March - 272 pages
I bought this book for Cameron within our first year of dating, after he missed out on a David Sedaris live reading in his hometown in order to go kayaking with his dad. It seemed an apt gift so that he could experience at least part of the fun that he originally missed out on. Unfortunately, I think he took the gesture as a slight, and has not read it, despite it now having been in his possession for eight years. I have read it, but he has not. To put an end to this nonsense, and to make me feel like I had given him a good gift, I decided to read the collection of autobiographical essays out loud to Cameron.
I find the whole Sedaris family to be quite humorous to read about, and there were more than a few times when my read-allowed was interrupted by chuckles and giggles, but there are also moments when David talks about his years of depression and habitual drug use that are a little too rough to feel like I am allowed to laugh. I thought that at least the essays about living in France as an American ex-pat would be comforting to Cameron, but even knowing there is universal annoyances about living in a foreign-language country doesn't make your own situation any different. Although I enjoyed being a story teller for a few days, I don't think Cameron got any enjoyment out of it, but at least we can now both say that the book served its purpose.
12) 1984 - George Orwell - 17 March - 312 pages
"What a slough!" I thought, as I read through the first 80 pages. It seemed so obvious to me exactly where the narrative was taking us and equally obvious that I was not going to enjoy this book. I was quite happy to be proven wrong. As soon as we moved away from the initial exposition and began on the love affair and secret hideouts I became much more interested.
That said, I do not believe that we are moving towards a society like the one presented in the book, nor do I think we every could at any sort of meaningful scale. I don't think that (most) humans have the ability to think simply, and reading Orwell trying to explain the simplification process of Ingsoc and Newspeak got to be quite maddening quite quickly. There were other elements that I found a little eye-rolley, and some that I'm still a bit confused by. It makes me wish I had the opportunity to read this as part of an English class or book group, since my quick internet search didn't provide any satisfactory answers.
13) Green River, Running Red: The Real Story of the Green River Killer - America's Deadliest Serial Murderer - Ann Rule - 26 March - 704 pages
Surely, even if you are not from the Pacific North West, you can throughly enjoy this book, but my favorite parts were reading about the landscape surrounding the Seattle area in the 1980s and connecting it with my personal experiences in Washington. I especially loved seeing semi-obscure names in print, like Camp Waskowitz, where my friend works as an outdoor educator, and Mount Si, a monolith that I have summited multiple times.
Of course that is not the only reason to read this book. Ann Rule, if you don't already know, is the expert in writing true crime novels. She is especially well known for The Stranger Beside Me, her book about her personal relationship with Ted Bundy. This particular book was particularly thorough, which is no surprise given that she had been thinking it through for 20 years as she waited for the horror to come to a conclusion. It's clear that she wanted the victims to be the focus, so at least half of the book is dedicated to photos and short biographies of the dozens of women who were murdered.
14) Where the Crawdads Sing - Delia Owens - 30 March - 379 pages
Although fiction, this book has intricate details about the biology and ecosystems of North Carolinian marshlands. It reminds me quite a bit of reading "Hoot" as a kid, and this story similarly builds from a child's perspective. It is quite a bit sadder and darker, though, given that this book largely jumps between the lonely life of an orphaned outcast and the murder of a town's hometown hero.
The simple writing style makes it easy to connect to, and I found myself chuckling and tearing up during different passages. Yes, that does mean that a few things come together a little too perfectly, but the protagonist undergoes so much hardship in her young life that I felt that the unrealistically good things that happen to her were necessary for balance. Like the millions of other people who've read this, I loved it; this was a re-read for me, and I will happily pick it up again for a third read.
15) The Lathe of Heaven - Ursula K. Le Guin - 4 April - 194 pages
I tend to shy away from science fiction, but I've heard so many good things about Ursula K. Le Guin that I figured it was time to give her a try. Guin is a colorful writer and I admired her imagery and sentence structures. I also really enjoyed the premise of this book, the idea that someone's dreams affect reality.
As you might imagine with a concept like that, it's easy to imagine the world quickly getting out of hand, and it does. That was my biggest disappointment with the book; I simply felt like it went amok too quickly and was over too soon. I would have preferred a longer build up, even if just to become better acquainted with the characters. Nonetheless, I look forward to reading another Guin concoction.
16) I Might Regret This - Abbi Jacobson - 9 April - 212 pages
This is another memoir that I started reading before I knew anything about the author. I have never seen Broad City and I'm not on any other Abbi Jacobson bandwagons. I wish I was, because it would have gotten more out of it. It seemed like another celebrity memoir that doesn't have a lot of depth to it, but it does well because the author already has a fan base.
Jacobson goes on a 3-week road trip from New York to Hollywood and documents her thoughts along the way. Most of it was unrelatable to me, since I don't have much connection in the celebrity comedian lifestyle and I don't suffer from insomnia. I had some interest in the road trip part of it, but that was overall inconsequential, since I already have a good sense of what sort of snacks to pack and the proper placement of anything I might want within hands reach during the drive.
17) Dietland - Sarai Walker - 16 April - 338 pages
What a wild ride! I didn't know if this book was going to be about body positivity, about doing all that it takes to achieve a 'healthy' weight, or about something else entirely! In some moments I loved the book, other times I was rolling my eyes, but in the end it was pretty fun. I think this was Walker's first book, and her writing style was a little odd at times, which may have been intentional but I attributed it to being a novice novelist. In the same vein, the ending was a bit abrupt. There wasn't anything that I felt was left unresolved, but I also felt that the final wrap-up was a little too sudden.
All that said, it was a fun read, and I've added a few books from the author's recommended reading list to my personal want-to-read list.
18) Everything is Awful: And Other Observations - Matt Bellassai - 1 May - 257 pages
Bellassiai's writing style is similar to mine – long winded shaggy dog stories that peter out to lackluster punchlines. It was almost exhausting to read, because I was trying to keep up with the pace that I assumed Bellassiai speaks, which is presumably fast.
That said, it was on the more enjoyable side of quasi-celebrity essay collections. One, in particular, really had me laughing. If you want to read only the best, check out the "On Terrible First Jobs" chapter. The last chapter, "On Not Being the People's Choice", is also fairly entertaining. I probably wont seek out Matt Bellassai, but if one of his stand-up sets stated to be advertised on Netflix, there's a pretty good chance that I would add it to my queue.
19) Selected Poems - E.E. Cummings; Edited by Richard S. Kennedy - 6 May - 187 pages
who are you,little i

(five or six years old)
peering from some high

window;at the gold


of november sunset

(and feeling:that if day
has to become night

this is a beautiful way
That is my favorite E.E. Cummings poem, and it is also the opening poem of this collection. I don't think I've ever read such an expansive collection of poems from one poet before this, and although it felt tedious at times, Cummings is clever and innovative, and I left my book with nearly 30 dog ears in the corners marking poems that I particularly liked. The editor, Richard S. Kennedy, split the collection into twelve sections, and as a prologue to each he provided insightful background and explanation to help the reader understand what type of rabbit hole they were about to leap into.
At times, reading Cummings is like trying to decipher a particularly ambiguous modern art painting. As Kennedy puts it, Cummings puts us through "vivacious linguistic acrobatics", yet there are little moments that make so much sense. I anticipate that there will be a few lines that stick with me; the only ink that I added to my book was to underline "(because my tears/ are full of eyes)". I'm sure most of the meaning went over my head, and the more traditional language tended to stick with me best, but I definatley appreciate the artistry.
20) Mama's Last Hug: Animal Emotions and What They Tell Us about Ourselves - Frans De Waal - 14 May - 350 pages
Mama was a 50-something year old chimpanzee who kept her community civil during her many-decade reign as the group's top matriarch. During her life at the Royal Burgers' Zoo (in the Netherlands) she assisted with everything from inter-family adoptions to aggressive changes of leadership among the troop's top males. She also become close with De Waal, who studied her and her community for decades, and helped him to identify animal emotions and their similarities to the emotions we, as humans, experience.
De Waal recounts stories that show the obvious emotional intelligence of many animal species (dogs, elephants, rats, whales...) but he clearly favors primates. He dissects what differentiates feelings from emotions, and then goes into how key emotions, like happiness, grief, the will for power, and empathy are represented across the animal kingdom. At times, it got a little too sciencey for me to stay fully engaged with, but that was rare, and nonetheless I always appreciated the overall sentiment.
Did I learn anything from reading this book? Probably, but I didn't walk away from it feeling like me mind was blown. Did I gain a greater appreciation for animal emotions? Maybe, but I never have felt that humans are emotionally superior to animals. Although, perhaps I undervalued the emotional capacity that fish have. How about humans? Well, it turns out we really don't know much about anything when it comes to our own emotions!
21) Cat's Eye - Margaret Atwood - 21 May - 462 pages
After reading this book the first time, I thought it was about the ups and downs of a childhood friendship. That might be because the first time it took me six months to finish the book (even though I love her, i tend to have a hard time quickly orienting myself in an Atwood novel), so I definitely missed all of the subtleties. Now, when asked, I will say it is about memories. I might even go as far as saying that it is the best representation of time folds in the space-time continuum that I know of.
Reading this book a second time, with only vague recollections of my first read-through rattling through my mind, felt like I was immersed in a strange memory wheel myself. I had foggy concerns that something bad happened at a certain place, but I didn't quite know what, similar to how Elaine, our painter protagonist, experiences look-backs into her childhood.
Of course I am not the first to say that Atwood is a genius. She parallels science, art, and religious imagery in a way that makes me recognize the beauty and power of each in ways I never have before. Cordelia is Elaine's foiled, but their relationship is still realistic and relatable in a way that only an expert could create. Every part of this book builds a full universe of look-backs and look-forwards, and I am sure I will read it again for another whirl through this world.
22) I Know Why the Caged Bird Sings - Maya Angelou - 30 May - 317 pages
I may be a terrible person, because I did not love this book. Maybe it was too hyped up in my mind(after all, it has been getting high praise for decades) or maybe I missed the nuances of Angelou's writing style, but I think I just went in expecting a very different style of book.
I knew this was an autobiography, but I still was expecting high-intensity story telling. There were plenty of interesting moments that Angelou describes, but I almost always wanted to know more of the details, especially of the struggles. It would be crazy to say that Angelou had a care-free childhood, but her optimism (or maybe just factual approach) made it hard for me to fully emotionally connect with this book. There were plenty of characters (mostly her family members) who I wanted to know more about, but I finished the book with only half-images in my mind.
Maybe I should be thankful that I can't relate, because it means my childhood was very different from hers. I didn't suffer from racism or abuse as a child, and I lived with my parents my whole upbringing. I don't associate with a caged bird, but I still would like to know why the caged bird sings.
23) The Wonderful Wizard of Oz - L. Frank Baum - 4 June - 272 pages
Cameron has read most of the Oz series before, and he warned me that they get a little wild after the first few. He thought that Baum just decided to take every fan recommendation that was mailed to him and smashed them into an inconsistent hodgepodge. Well, Cameron was right.
My version of this book included a long introduction (actually, three introductions), plus research essay-style footnotes throughout the book. Baum, in fact, didn't plan on creating a 12-book Oz series, but anytime he ran out of money he would pump out a few more books. He praises his fan's (mostly children) ingenuity and openly admits to using many of their ideas. From the introductions, I also learned about Baum's other careers (including stage producer, window decorator, and poultry farmer) and his feud with the original illustrator. Although interesting, I felt like I was reading a college essay.
Then I got into the book. It's written very simply (it is a children's book after all) but with an Homer-esque epic style of description and repetition. If you've seen the MGM film, you know the bulk of the story, although the film had to leave out some ancillary characters, like the Hammer Heads and the people made of porcelain. Though many of the obstacles the Dorothy-lead gang are inconsequential, they are quite imaginative but still manage to often tie into the 19th century depression-era America that Baum was living in. Baum set out to write an American fairy tale, and gosh golly I think he did it.
24) The Emerald City of Oz - L. Frank Baum - 11 June - 304 pages
If you want a tour or Oz, this is the book for it. We meet a clan of bombastic utensils, a town of puzzle people, the Bun People of Bunbury and the Bunny People of Bunnybury. We also learn more about the evil peoples living outside of Oz who wish to do ill.
This is Baum's sixth Oz book, and it very much reads like a final farewell. All of the loose ends are wrapped up, so that all of our favorite characters may live happily ever after. Even Dorothy's aunt and uncle have settled down in Oz (although hearing Aunt Em complain about everything and suggest eating the talking chickens is a little overplayed in my opinion. She's not that much of a country bumpkin!) I also didn't love that Dorothy now was written to have an accent that didn't exist in the first book, but alas, consistency is not Baum's strong suit.
As with the first Oz book, the major conflict ends rather neatly and quickly. It felt like Baum decided last minute, "and now, there will be a magic object that we never knew existed before but is ideally placed exactly where it is needed to fix all of the problems." I can't be too judgmental; this is a children's book.
25) Glinda of Oz - L. Frank Baum - 17 June - 279 pages
This is the last Oz book that Baum wrote, and it was published after his death. There is a short forward from the publishers honoring Baum as the historian of Oz and notifying his readers that he has gone away. I think he knew this would be his last journey with his Oz friends, since he managed to round up all of the favorite characters from the series and bring them together for an adventure. Or, perhaps, that hodgepodge group always comes together to aid in every scenario that afflicts the land.
I know i didn't read all 12 books, but based on the three I did read I am quite impressed with Baum's creativity. While each of these books did have an element of journeying to meet new and interesting people, the main conflict was fairly varied. In this case. Princesses Ozma and Dorothy seek to mediate two conflicting peoples and find themselves trapped on a sunken island. It takes the combined skills of Glinda the Good, the Wizard of Oz, Ozma (who is a fairy princess), as well as some new magical beings, plus the cleverness of those in Glinda's entourage to raise the island above water level. Like any good children's book, it encourages its readers to be kind and brave and it ends happily. I think my adventures in Oz are ending now, too, but I can say they also ended happily.
26) Lilac Girls - Martha Hall Kelly - 25 June - 497 pages
This is my favorite book I've read this year! It is a fictionalized telling of the true story of the Ravensbruck Rabbits. Each chapter is told from one of the three profiled characters' points of view: Caroline Ferriday, a New York socialite who volunteers at the French consulate; Kasia Kuzemrick, a Polish teenager from Lublin who gets herself, her sister, and her mother captured for working with the underground resistance; and Herta Oberheuser, the only female doctor working at Ravensbruck Reeducation Camp, the Nazi's sole woman-only concentration camp.
Each of the three main characters are based on real people whose stories truly did intertwine, but what I love about this novel is how through it is. It spans from 1939 to 1959—many years past the end of the war and well into communist-era Poland. From Kasia's eyes, it's easy to understand the long-lasting effects of wartime horrors, especially since she was one of the experimental "rabbits" who was subject to painful medical treatment and sentenced to execution.
Herta's point of view might be the most compelling for me. Getting into the psyche of someone as they become acclimatized to administering legal injections and performing purposefully debilitating surgeries for the good of the Reich is fascinating. She clearly didn't enjoy doing it (at least in this fictionalized telling), and if she could have worked as a family or surgical doctor elsewhere she would have, but it was the need for money, buy-in to the Nazi ethos, and knowing too much that kept her there.I don't necessarily sympathize with her, but I was transfixed with her narrative.
27) Feminist Fight Club: An Office Survival Manual for a Sexist Workplace - Jessica Bennett - 4 July - 346 pages
This book was exactly what I expected it to be: pointing out subtle sexism, giving advice on how to combat them, and some cheeky commentary and illustrations to boot. It wasn't particularly enjoyable, but it wasn't unenjoyable either.
I guess the question with a book like this is, "did you learn anything?" Sort of. I have never felt discriminated against because of my gender, but it made me realize I have probably been subconsciously bias against other women, especially petite women or ones who I thought were my competition. Thankfully, I think I've also been a strong advocate in other ways, and might even say I have been part of my own feminist fight clubs before.
Bonus lesson — I will definatley negotiate my next salary.
28) Wild Man - Sherilee Gray - 6 July - 126 pages
This is a trashy romance novel at its most mediocre. The relationship starts with a huge lie and one year later ends in marriage and a baby. Ugh! I enjoy trash every so often, and I know as I reader I sometimes need to just accept patriarchal gender beliefs and good Christian values, but even so this book drove me up the wall! Some of the things they did were so bonkers that I couldn't even enjoy making fun of it.
Needless to say, I will not be continuing the adventure to meet the male protagonist's hunky cousin, Cash. But, since I already downloaded two other books from Gray chances are I'll read them at some point. 126 pages is a quick read, after all.
29) The Rosie Project - Graeme Simsion - 18 July - 316 pages
Who doesn't love a rom com with a 40-year-old professor with Aspergers? I know this book oversimplified a few elements of Aspergers, relationships, and genetics, but it was still a fun read with a few laugh-out-loud moments. I felt like Don's mother proudly watching as he adapted (albeit sometimes in a bizarre way) to the new social situations he was taking on throughout the novel.
An interesting thing about this book was my inability to picture the characters described. Despite the repeated details about Don's and Rosie's appearances (age, dress, BMI), I had a hard time visualizing the main characters interacting with one another. Perhaps that's because the author was both trying to reinforce some stereotypes while also proving they could be broken. That is surely a fault of my own, but I look forward to eventually reading the next two books in this series.
30) The Rosie Effect - Graeme Simsion - 18 July - 674 pages
The continuation of every love story is a baby, right? I suppose this version of the trope was somewhat novel in that it was from the father's perspective. Overall, there was very little of the mother, Rosie, at all, despite that the main message was (predictably) communication is the key to a successful relationship.
Clearly, I'm less enthusiastic about this book than I was the first book in the series. It was entertaining and a relatively quick read, but I found it more frustrating than the original Rosie Project. My biggest frustration was that everything was too perfect. There were a lot of fabricated struggles, but every time the situations was magically fixed in a bizarre way: a (literal) rock start landlord, a happy accident in a misprinted magazine article, the perfect timing for surprise video coverage to leak. Although I cared enough about the characters to worry for them, I knew there would be a quick turn of events to ensure they had a happy ending.
31) The Dispossessed: A Story of Asylum and the US-Mexican Border and Beyond - John Washington - 4 July - 353 pages
This was a dense book and very heavy on the facts. The book's description promises that the narrative follows Arnovis, an El Salvadoran who seeks asylum in the US. We do hear Arnovis' story, but only in very quick stints, separated between long blocks of history and textbook-like prose. Although I enjoyed hearing about Arnivois' personal experiences, getting to those paragraphs was a chore.
There weren't any particular facts that stuck with me, just a general increased sense of disappointment and disgust on how the US treats those who seek its help. Apparently, there are no right ways to cross into the United States if you are from a Latin country, and most likely, no matter how dire the situation is in your home country. The most appalling situations, worse than caging children at the boarder or the repeated deportations of many, were the stories of individuals who had clear and compelling proof showing that they would be killed if they returned to their home country yet they were sent back. Needless to say, this book brought up many many deaths. I'm selfishly glad I have US citizenship, but I am also ashamed that I am from a country that breaks so many humanitarian laws.
32) The Rosie Result - Graeme Simsion - 9 August - 391 pages
The third and final book in this series was perhaps the most enjoyable. The main focus was 11-year-old Hudson, who is having trouble as school. His father, Don, the protagonist from the previous two books, sets up a series of goals to help his son socially, athletically, and academically, although it seems that Hudson is the one who ends up taking charge of the whole self-improvement project.
It's a simple feel-good story, which was much needed after my last book. There is nothing especially complex or unexpected that happens, and everyone ends up in a better position at the end of the book compared to where they started, but I appreciate that this book encourages its characters (and its readers) to be more mindful about our biases against other-ness. Do I think that Simsion may have overstepped his role when trying to add a subplot about combatting sexism in the workplace? Maybe, but he also did no harm, so why not include it?
33) Nomadland: Surviving America in the Twenty-First Century - Jessica Bruder - 15 August - 287 pages
I had the interesting experience of reading ~80% of this book, then watching the movie, and then finish the book that same day. The film won the 2021 Academy Award for Best Picture, and I am about to embark on my own nomad lifestyle, so it seemed appropriate to add this book to my must-read list.
In the book, I picked up some tips for "boondocking" and stealth camping in cities. I jotted down recommendations for apps, websites, and books that I might find useful or inspiring. I also was introduced to a world of punny names for vans that far extended my creativity thus far. But I felt guilty for all of the choice, wealth, and general privilege that is behind my future van life experience.
All of the individuals profiled in the book are pushed into van/RV/car living because of a financial need – they can't afford to live in a traditional home at a stable address. Most are 60+ would-be retirees, but because of some level of misfortune, are circling the US looking for seasonal work and comfortable camping spots. Whereas the movie adds in some drama with a fictionalized love story and one character's death, the book only mentions those aspects of van life in passing. The real thing is rather distressing to read about, despite everyone's apparent optimism and gratitude.
In some ways, this book introduced me to more concerns (I didn't even think about the fact that it is illegal to sleep in your car in some cities), it also reassured me that van life is going to be all right. No matter how crummy it might be at times, I am choosing van life and I have the means of opting out at any point. Plus, I won't have to work for Amazon while doing it.
34) Crazy Good Sex: Putting to Bed the Myths Men Have about Sex - Les Parrott - 21 August - 225 pages
Well, if you are a Christian man who has never done an internet search to find out the average penis length, then I guess this book is for you. Clearly, you can tell from the title, this book was not intended for me, and Parrott gives the caveat that he is writing this book to aid married Christian men.He even was pompous enough to recommend readers share this book with their friends and start a men's book club/discussion group.
Clearly that's the solution to every common problem: confide in a trusted friend and pray with your minister. Also, just stop thinking about sinful things – easy! The most frustrating part were the "notes to the curious wife" at the end of each chapter, which almost always instructed for wives to be understanding, loving, supportive, and generally caring for their husbands. In my opinion, you do not have to be particularly loving and understanding if your husband is ogling the hot blonde coworker.
I'm sure that this book is good for someone somewhere, and I agree with the broader message (that a good sex life aids with a happy relationship). I also suspect that there are a lot of Christians who have be trained to think of sex as "unholy", so its good to get some counter messaging on that front. However, if you are at all more progressive than your average priest, then I do not recommend this book.
35) Brave New World - Aldous Huxley - 29 August - 177 pages
It makes sense why this book continues to be praised and taught in school curriculums, even though it's over 80 years since its first publishing. It does show its age in a few places (there's some language we wouldn't use today), but the ideas are still rather engaging.
I especially enjoyed re-reading this book after watching the new Netflix adaptation, and after having read 1984 earlier this year. 1984 and Brave New World both look at the same future, but with very different methods of governmental control: fear versus satisfaction. Clearly if I had to choose, I would pick this version of living, and I even wonder if I might choose Huxley's utopian society over our own. To be bred and conditioned to the exact specifications of your pre-determined lifestyle seems...pleasant. But that's the whole point of Huxley's perceived future civilization.
36) A Thousand Acres - Jane Smiley - 18 September - 372 pages
This book was amazingly engaging given how truthful it felt to small-town middle-America farm life. In fact, it may have been my favorite book of the year thus far. It is a story of sisters who inherit their family's farm, however that's not the main event that breaks them apart.
What is amazing to me is how low-key (and almost boring) the main character is. Her life is very routine, despite some major events that affect her throughout the book. When she ultimately decides to kill someone, it seems so logical because of how bland and placid she is. Yes, there is attempted murder, affairs, death, miscarriages, and loads of other zingers, yet they are presented in such a hush-hush, sweep-it-under-the-rug format that there is very little shock factor to the book. For some reason, I still loved it and will now seek out other Smiley books.
37) Big Little Lies - Liane Moriarty - 23 September - 458 pages
I can see why this book was adapted as a TV show; it has all of the drama you could ever hope for our of a batch of kindergarten parents! It was a real page turner, so I was happy to dedicate four days to finish this book so I could return it to the Airbnb owner before our checkout tomorrow.
The book follows three primary characters – Jane, Madeline, and Celeste – who are all mums (because it's Australian) with kids in the same class. It's a series of "who done its:" Who is Ziggi's dad? Who is bullying Amabelle? Who murdered whom? Each plot point is resolved in a slightly unexpected, but perfectly consistent with the books logic, way. I very much look forward to reading more of Moriarty's books.
38) Dishwasher: One Man's Quest to Wash Dishes in All Fifty States (P.S.) - Pete Jordan - 26 September - 353 pages
I can appreciate a noble quest that may seem ludicrous to an outsider. Plus, I know what it's like to work in a dish room (WWU Viking Union). Never before had I heard of all the benefits and hardships of being a "pearl diver," and now having read about them I'm glad I didn't follow Pete's bath as a committed dish dog. Although I did learn a few tricks from him about being a transitory worker that I expect will be useful once we start van life.
Beyond the book, I've heard a radio story (This American Life, I believe) where Pete attended a restaurant convention. Although he was anti-media during his initial decade-long quest, he put together a very intriguing look at the business side of the seeming low-life position.
39) The Bridges of Madison County - Robert James Waller - 3 October - 224 pages
Bland. This book was so bland. You cannot start a book with an introduction asking readers to suspend disbelief and to allow for magic to be real, and then spend 200 pages on a four day love affair with zero magical realism! I do not understand how this book is "one of the bestselling novels of all time," especially given the bland writing (interspersed with unnecessary thesaurus words) and inconsequential ending.
I'm typically willing to give a little more leeway when a book is based on a true story – in real life some things don't work out as cleanly as you might wish – but there just isn't enough content to build a book off of here. The main characters had potential: Robert Kincaid, a photographer from Bellingham, WA and metaphorically the last cowboy, and Francesca, an Italian native-turned Iowan farm wife, both seem like characters I would want to fall in love with each other. But, the responsibleness of each of them, despite their cosmic draw to one another, removes any potential "magic" that I might have been drawn to. Perhaps I'm simply not romantic enough for this book, but I do not believe four days of straight sex followed by twenty years of longing, punctuated by lonely deaths and post-mortem confessions, is an envious version of true love.
40) Ask Again, Yes - Mary Beth Keane - 14 October - 401 pages
I always admire books that take separate storylines and then weave them together. This book was even more spectacular because it took multiple lives that were joined together and then followed them as they broke apart. Even though there were two main characters, I was intrigued by them all, and Keane did a great job of giving even the minor characters weight and depth.
Keane also presented a really realistic situation; nothing was too inconceivable or magical. Although it was never specifically mentioned, a big appeal to the read was watching the blending of hereditary traits. Can someone who has screwed up parents truly escape their genetics and upbringing to be a good happy person?
41) The Diary of a Young Girl - Anne Frank - 31 October - 258 pages
What an engaging charismatic girl! Anne's musings are so thoughtful and sophisticated for someone age 13-15. Of course, in her diary she can present herself in any way she fashions, but she just seems so genuine.
Much of my life, whenever anything unfortunate happened to me I always said "as least it's not the Holocaust." Reading Anne's diary, I notice her doing the same thing – "at least we have the Secret Annex and have security and provisions" (not a direct quote). I empathized a lot with her, especially having now gone though Covid-related quarantines. Of course what she went through was so much worse, but I went through the same cycle of thoughts: thankfulness at my situation, frustration with the government, a strong desire to go outside, and an overpowering feeling that I am superior to my peers.
That's a little bit of an exaggeration, but I share Anne's ego. That said, I think she is a much greater person than me. It's a shame she was lost to the world so young. Of all the people's writings who could have survived, it's spectacular that her diary survived, and within it she wrote how she wanted to be memorialized in her future writings. She was a journalist and author after all.
42) Jane Eyre - Charlotte Bronte - 9 November - 480 pages
Another classic I haven't read before. In some ways, I wished I read this book as part of a class, because I'm sure I've missed many of the nuances alongside the cultural importance. That said, I think I was able to enjoy the story more because I was reading it on my own terms. Although I half expected to know the story, I was pleasantly surprised at how surprising it could be and how throughly engaged I became. Yes, the ending is perhaps overly fanciful, but I was glad for the ending.
The language is very clearly from the 1800s, sometimes bombastic and sometimes quite curt, but aways descriptive. Written from Jane's point of view as she lives a full life, from an unwanted orphan to her various occupations as a young adult, we see that she has her flaws alongside her powerful convictions. Her life seems so dreary at times, yet she makes the most of it. There is a level of fantasy, yet because of the hardships it seems quite balanced.
43) Five Feet Apart - Rachael Lippincott with Mikki Daughtry and Tobias Iaconis - 10 November - 281 pages
I picked up this book knowing nothing about it, but assuming it was going to be about Covid. Surprise, it's not, but rather about teenagers dealing with cystic fibrosis (CF). I quickly realized it was a young adult novel, and gosh was it written that way! So frustratingly simple, which is probably partially why I finished the book in less than 24 hours.
As expected, the book takes some darker turns, you can't write about a terminal disease and not have someone die, but it was a little surprising that the ideal ending didn't come to fruition (it is a YA novel after all). The main story revolves around two CFers who fall in love but who can never be closer than five feet from one another. It's a poor premise for a love story, because I didn't every want to root for their relationship. Quite the opposite; I wanted something to happen to ensure it would end promptly, before either of their conditions worsened. Although I won't spoil the ending, I'm sure you can guess it is a happy(ish) one.
44) Elevation - Stephen King - 12 November - 159 pages
This book was perfectly simple. A problem gets introduced, there is a conflict that is overcome, and at the end I was satisfied with the outcome. I didn't care enough about the characters (since I only knew them for a few hours of reading) to want to know about how their lives continue after the book's conclusion, and I was unperturbed by the unanswered questions. After all, you have to suspend disbelief and ignore the greater questions of "how" and "why" in order to properly enjoy a Stephen King novel. Perhaps that means I wasn't particularly invested in the story, but I still enjoyed reading it. In fact, as far as Stephen King books go, this may be on the more enjoyable side; it's not a horror story, and although there is a bizarre occurrence the greater message is to care about your fellow humans, regardless of your differences – quite charming, really.
45) Animal Farm - George Orwell - 23 November - audio book
This book is not subtle. It's good, but you know from early what the outcome is going to be. Yet the quick simplicity is what makes it enjoyable. It reads a bit like a fable, especially since all of the characters are personified animals. I wish I knew more about Orwell's beliefs and the political opinions at the time this book is written, but clearly communism was top of mind.
46) The Importance of Being Ernest - Oscar Wilde - 27 November - audio book
My my, this play is ridiculous. After finishing it, Cameron and I were looking up some history on it, and when if first was staged critics rated it poorly but audiences loved it. It has lots of clever wordplay and humorous coincidences, but it has virtually no content. It's basically a big ball of mistaken identity and confusion, with many characters reaching for absurd solutions, but of course it all gets resolved with an amazing happenstance with had no purpose being there. Regardless, I still hold a special place in my heart for this wild storyline.
47) The Mysterious Affair at Styles - Agatha Christie - 28 November - audio book
I never seem to enjoy Agatha Christie mysteries as much as everyone else. I never am as engaged as I need to be during the initial character introductions so as characters get investigated and suspected I've forgotten what their potential motives might be. Plus, I know I have to play the game, and whomever I think is most likely is not going to be the final perpetrator, but that rarely helps me come up with a worthwhile hypothesis.
In the end, it's always the "middlest" suspect (I think that's from a TV show), and that sort of proved true here. To be honest, I was disinvested and disinterested by the time the big reveal came through – there had been a few too many previous suspects that went to trial – that I didn't really care, nor did I really trust that a true detective could have figured it out. But don't just listen to my complaints – Cameron seemed to like it.
48) Lolita - Vladamir Nabokov - 29 November - 348 pages
I listened to the "Lolita" podcast before reading this book, so I knew what opinion I was going to have of Humbert Humbert before I started, but I can see how an unsuspecting reader might sympathize with the antihero. He is charismatic and well spoken and has a bit of European charm that comes through his unusual choice of language, but he is still a selfish pedofile rapist.
But who is the book's namesake, Lolita? It's hard to tell because we only see her through Humbert Humbert's narrative, but most likely she is a bratty little girl that has an uninvested mother and then ends up in a terrible situation that she does not know how to handle. If the few lines that seem to come from her point of view, she seems overwhelmed with her situation and struggling to find the best approach to deal with her situation.
It's not a happy ending, but it never was a happy book. It's compelling, since there are moments where you catch yourself making excuses in favor of H.H., and even sometimes rooting for him. But in the end, you remember that H.H. is a criminal and that his victim is a little girl who grows up living a rough life.
49) You're a Rock Sister Lewis - Susan Dean Smallwood - 2 December - 168 pages
I picked this book up at a little free library in my neighborhood in semi-rural northern Utah. I didn't recognize the title or author, but there was a foreword written by Orson Scott Card, and the cover image looked relatively humorous. Without knowing anything else, I dove in and quickly discovered this was an LDS-centric book...go figure.
Perhaps if you are already in the Mormon faith, this is a reassuring normalization about your way of life. As an outsider, this seeded to be the worst method of evangelizing ever. The stay-at-home mom main character seemed frazzled from start to end, and the reassurances she received from her community would have been quite unsettling in real life. This poor woman was overwhelmed with a demanding family of five children, one of which was severely disabled, and then the bishop asks her to take on the high-involvement chore of being the Young Women's President all while her husband has severe medical conditions. That seems a poor way to tell someone they are valued by the church.
The "lessons learned" form this book are: 1) a dozen children is the ideal amount; 2) the ideal wedding is a temple wedding; and 3) you have to give to others regardless of the toll it takes on you. There were some humorous elements to the book, but for me, the majority came from the disbelief of "that actually happened?" when something so obviously suburban occurred. My favorite passage? When the mom makes her husband a "fancy" lunch in bed: bologna sandwiches on white bread served on her special-occasion silver platter.
50) The Mysterious Benedict Society - Trenton Lee Steward - 7 December - 485 pages
I loved this book, and I would have especially enjoyed it if I were still 12 years old. It reminds me very much of a Roald Dahl story in all ways: the characters, the challenge, and the illustrations were all excellent and made me, the reader, feel like I was part of the team.
The Mysterious Benedict Society is made up of four exceptionally gifted children who are tasked with saving the world from the evil Mr. Curtain's plans to take control of everyone's minds. Each child has their own skillset that balances the team, but all had to prove themselves as honest and caring individuals before. I of course enjoyed it in part because I liked testing myself alongside the group (to reassure myself that I am, too, a gifted child) and there is even a quiz at the back of the book (I scored 8/10). Also at the end of the book is an unsurprisingly happy ending alongside some clever pieces of final information. There is a sequel, but I probably won't seek it out since I don't want to spoil the magic of this book.
Well, that was book 50, but as three of them were audio books it seems like it's a little bit of a cheat. I'm going to strive for three more to fully secure my goal
51/48) Heavy - Kiese Laymon - 19 December - 248 pages
This autobiography of a black boy growing up in Mississippi is probably the best education on prevailing race inequality I have every consumed. Laymon's mother pushed him to be exceptional in all ways, and this eloquent book is proof that he achieved some level of perfection, but his honesty about his ongoing struggles is equal proof that not all trauma can be erased.

I'm glad I read this book as an educated, open minded adult, because I think that another reader could convince themselves that Laymon could fully overcome his childhood abuse and ongoing weight concerns if he just tried hard enough. I left this book thinking that systematic racism and generational trauma is nearly impossible to overcome as an individual, but Laymon did as well as someone could given his family history. Though the title largely refers to his personal weight struggles, this book shows that the oppression that black Americans have to carry is heavy, too.