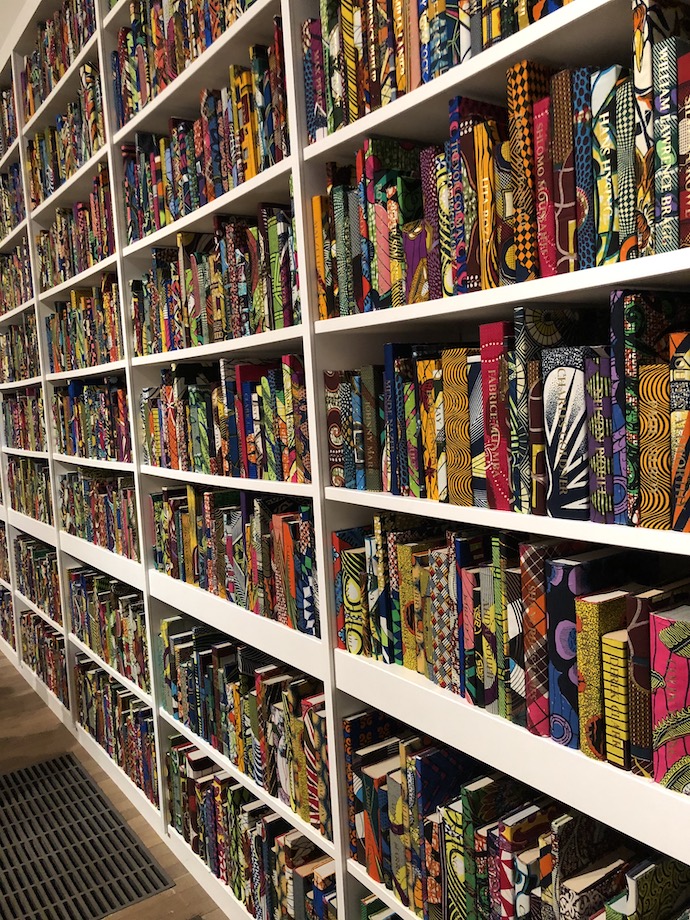 Read 50 Books
2021 Personal Goal
At the end of 2020 I transitioned out of public accounting, which meant that I anticipated having a lot more time on my hands. I brought over a number of physical books from the United States (mostly books which had been on my bookshelf for years but I never actually got around to reading) plus I had a growing book recommendation list of 150+ suggestions. To start chipping away at the growing list, I gave myself the New Year's resolution to read 50 books in 2021. This is my short review of each book that I consumed during 2021.
1) Middlesex - Jeffrey Eugenides - 7 January - 529 pages
I tried to read this book when it was recommend to me in high school, but I couldn't get through the first chapter. Ten years later, I'm glad I returned to it even though I had my doubts for the first third of the book. If you go in thinking that it is a book about transsexuality, I think you will be disappointed since that story line is actually only a small portion of the full book. Also on transsexuality, I know this book was praised when it was first published in 2002 for humanizing a transgender person, but I don't think it would receive the same level of praise today since it hinges on the fact that this person was born trans due to generations of inbreeding.
That being said, it was an engrossing multi-generational story that kept me engaged for many hours a day. I had to constantly remind myself that this is a fictional novel since the narrator's account was so believable and relatable, despite his background being so different from my own. Overall- would recommend.
2) Dreyer's English - Benjamin Dreyer - 13 January - 278 pages
Dad gifted me this book, "an utterly correct guide to clarity and style," about two years ago when he was first stating to write his own book. I wasn't particularly enthusiastic about delving into a grammar book, but I figured that since I was starting to work as a copy editor, it was probably a good time to pursue these pages.
To my great surprise and delight, this book was witty, charismatic, and entirely enjoyable. It's amazing what a few fun facts and snide commentary via footnote can do to liven up an otherwise drab topic. I was regularly laughing out loud and reading sections aloud to Cameron. Alongside the humor, the book also accomplished its educational objective; I dog-eared nearly 50 pages that I anticipate might be useful references in my personal copy editing and writing endeavors.
3) The Fact of a Body - Alexandria Marzano-Lesnevich - 21 January - 309 pages
The cover of the book points out that this is both a memoir and the story of a murder. I typically love memoirs, and murder stories are on trend, but I didn't seek this book out for either of those reasons. I picked it up at a swap meet, largely because it was in English.
Although I think the author tries to hard to use interesting language (sometimes to the detriment of readability) the way she quilted together two stories (hers and that of child's murder) was quite crafty. I think she wrote this book as a cathartic exercise, but I like that she allows the reader to feel mixed emotions (hatred, sympathy, protectiveness) about murderers and pedofiles. She also had a pretty insightful perspective on American law and the contradictions that are inherent within it.
I left the book with some changed thoughts, and also some contradictory thoughts. I'm now contemplating my opinions about jury duty, the death penalty, and cemeteries. Given the dark subject matter, it's hard to say that this was an enjoyable book, but it was interesting and worth the read.
4) The Pawnbroker's Daughter: A Memoir - Maxine Kumin - 24 January - 176 pages
Sometimes when I can't find a book I want to read, I'll go into the King County Library's Kindle collection and search "memoir," which is how I came across this book. Not knowing the author, and given the title, I assumed it was going to be the eclectic musings about Maxine's father and growing up among the oddities and riffraff associated with pawnshops.
I was quite disappointed when the book quickly traveled outside the pawnshop, after just a brief mention in the first chapter, to lay out a fairly chronological account of Maxine's college years, courtship, and ultimately life renovating and caring for a New England farm. Although all of that was interesting, I wasn't able to fully enjoy it since I was still waiting for the key title word—Pawnbroker—to come back into play. I'm sure I also would have connected with it more if I was familiar with Maxine's poetry (which surely is profound given the recognition she had throughout her life), but alas I'm not.
5) Sorry You've Been Troubled - Peter Cheney - 28 January - 192 pages
The most interesting part of this book was the exterior. Pink was the only color added to the front and back covers, and truly the only embellishment to this piece of pulp fiction. The back of the paperback was a full-page add for a self-winding watch ("a boon tot he busy man"!) and on the interior cover was another message educating the reader that "there's a glass-and-half of fresh full-cream milk in every half-pound" of Cadbury's milk chocolate. In true pulp fiction fashion, there was virtually no empty spaces: margins were tight and there were no buffer white pages surrounding the text.
While the visuals provided a charming indicator to the book's era (1950) the chauvinistic undertones (or rather overtones) were somewhat cringey. Regularly drinking 8+ glasses of hard liquor during the workday also came up frequently, and with general admiration and praise. As far as the mystery goes, I was generally disappointed. It followed the standard trope of layout our a hard-to-follow path for a murder that I was not invested in and then ended with a multi-page monologue where the detective tells the murderer exactly how they pulled it off.
I always want to enjoy murder mysteries, but this one, like many others I've read before, was somewhat disappointing.
6) Angela's Ashes - Frank McCourt - 4 February - 368 pages
Surely I'm the only one who hasn't read this book some point in their educational background. And I see why; I really enjoyed reading this. My copy of this book had an intro by Jeannette Walls (author of The Glass Castle) who noted that people either find this a very sad story or an amazingly hilarious tale. I'm happy that I'm in the second camp, which surely is a reason why I quite enjoyed the book.
For those who don't know, it's a memoir of a boy who was born in New York and then moves to his mother's hometown of Limerick, Ireland. The McCourt family is very poor. The father typically can't get a job, and when he does he squanders away the wages on alcohol. The mother constantly is pregnant. The younger siblings are either starving or dying. The family's kitchen is flooded with sewage half of the year. If you take a moment to truly think about the situation it's truly quite dire.
Amazingly, it wasn't a horror story about living in poverty, but rather a story of family love and loyalty. It was a story of perseverance and high spirits. At least for me, it was amazingly positive and it lifted my mood to read it.
7) Born This Way: Real Stories of Growing Up Gay - Paul Vitagliano - 10 February - 128 pages
This was another book that I got on my Kindle after searching King County's public library system for "memoirs." I was watching a lot of Ru Paul's Drag Race at the time so it seemed in my wheelhouse. It was a very quick read (probably only about one hour) because only every-other page is text. The offsetting pages are photos and timeline charts.
Essentially, the book is a compilation of short stories of gay people reminiscing about their childhood and providing a one-to-four paragraph memory. There were 100 people profiled, and honestly it felt like the same message was being repeated over-and-over. I'm sure there are people who need to read this book, but I'm definitely not the target audience and I was a bit bored with it.
8) The Polish Table - Magdalena Tomaszewska-Bolałek - 17 February - 122 pages
Someone had posted a PDF copy of this book on the Krakow Expats Facebook page, and as I am currently hyper-focused on Poland and cooking I decided to give it a read. This publication was commissioned by the Ministry of Foreign Affairs of the Republic of Poland, which I think is part of the reason why is had so many beautiful photos of food cooked in museum-owned ceramics and recommendations for interesting culinary museums, exhibits, and links.
While the book does have sections for the primary staples of a Polish table (both day-to-day and special occasions are addressed) alongside recipes showcasing each of those staples, what I enjoyed most was the history of Polish cuisine. The author gives an engaging overview of when certain ingredients and preparation styles were introduced into the country, how the Polish palate changed based on different occupational periods, and the folklore behind certain dishes. Ofter travelers will say that they learn about a country's culture through its food, but I haven't felt that way about Poland until reading this book. It helped me to understand the dietary depression that Poland only recently overcame and has me now rooting for the continuing diversification around the Polish table.
9) The Corrections - Jonathan Franzen - 24 February - 568 pages
I am not sure if I am smart enough for this book. 500+ pages of metaphors, jumping back-and-forth in time, experiencing five different points of view, and trying to separate reality from delusions is mentally exhausting, especially since there are very few clear pausing points within the pages. That being said, I loved it!
Any story that focuses on a dysfunctional family is almost always a win in my book, but this one was written so skillfully (even if I couldn't always fully appreciate it) and leads you to sympathize with (and also sometimes hate) each member of the five-person family. The book is so truthful, in that things fail or succeed in really realistic ways and in the way that we often feel conflicting emotions. Once I became invested in the characters and got into the rhythm of the book (which in truth was at least 300 pages in) I began to laugh out loud. The three-paragraph description of eating a liver dinner was so artistically done that I had to read it aloud to Cameron for him to experience the same mix of delight and disgust.
My only critique of this book is the title. In the final fifth of the book "correction" comes up as a concept, but I don't think the word means what it symbolizes within this novel. Yes, everyone in the story experiences changes, and arguably most of them are for the better, but to say that they have been "corrected" seems a little too final. That said, I'm sure Franzen's title was expertly chosen and I am too much of a simpleton to understand it.
10) The Baron in France - Anthony Morton - 2 March - 190 pages
The cover of this quick little mystery book claims to be "for sheer excitement." Thought that may be a little far fetched, I will say I was pleasantly surprised to be transported to England and then France in the search for some stollen jewels. The reality of one man's ability to solve super high-profile murders and thievery is a bit unrealistic (but that tends to be how it goes with most airplane paperbacks), so I enjoyed that in this case our hero didn't really figure it out; he just happened to be at the right place at the right time to hear a full confession to someone who uncovered the truth before him. That said, it still followed the unrealistic trope that the bad guy puts up his hands, sighs a big sigh, and gives a full confession. Nonetheless, if it came down to it I would enjoy another Baron Mystery.
11) Me Talk Pretty One Day - David Sedaris - 9 March - 272 pages
I bought this book for Cameron within our first year of dating, after he missed out on a David Sedaris live reading in his hometown in order to go kayaking with his dad. It seemed an apt gift so that he could experience at least part of the fun that he originally missed out on. Unfortunately, I think he took the gesture as a slight, and has not read it, despite it now having been in his possession for eight years. I have read it, but he has not. To put an end to this nonsense, and to make me feel like I had given him a good gift, I decided to read the collection of autobiographical essays out loud to Cameron.
I find the whole Sedaris family to be quite humorous to read about, and there were more than a few times when my read-allowed was interrupted by chuckles and giggles, but there are also moments when David talks about his years of depression and habitual drug use that are a little too rough to feel like I am allowed to laugh. I thought that at least the essays about living in France as an American ex-pat would be comforting to Cameron, but even knowing there is universal annoyances about living in a foreign-language country doesn't make your own situation any different. Although I enjoyed being a story teller for a few days, I don't think Cameron got any enjoyment out of it, but at least we can now both say that the book served its purpose.
12) 1984 - George Orwell - 17 March - 312 pages
"What a slough!" I thought, as I read through the first 80 pages. It seemed so obvious to me exactly where the narrative was taking us and equally obvious that I was not going to enjoy this book. I was quite happy to be proven wrong. As soon as we moved away from the initial exposition and began on the love affair and secret hideouts I became much more interested.
That said, I do not believe that we are moving towards a society like the one presented in the book, nor do I think we every could at any sort of meaningful scale. I don't think that (most) humans have the ability to think simply, and reading Orwell trying to explain the simplification process of Ingsoc and Newspeak got to be quite maddening quite quickly. There were other elements that I found a little eye-rolley, and some that I'm still a bit confused by. It makes me wish I had the opportunity to read this as part of an English class or book group, since my quick internet search didn't provide any satisfactory answers.
13) Green River, Running Red: The Real Story of the Green River Killer - America's Deadliest Serial Murderer - Ann Rule - 26 March - 704 pages
Surely, even if you are not from the Pacific North West, you can throughly enjoy this book, but my favorite parts were reading about the landscape surrounding the Seattle area in the 1980s and connecting it with my personal experiences in Washington. I especially loved seeing semi-obscure names in print, like Camp Waskowitz, where my friend works as an outdoor educator, and Mount Si, a monolith that I have summited multiple times.
Of course that is not the only reason to read this book. Ann Rule, if you don't already know, is the expert in writing true crime novels. She is especially well known for The Stranger Beside Me, her book about her personal relationship with Ted Bundy. This particular book was particularly thorough, which is no surprise given that she had been thinking it through for 20 years as she waited for the horror to come to a conclusion. It's clear that she wanted the victims to be the focus, so at least half of the book is dedicated to photos and short biographies of the dozens of women who were murdered.
14) Where the Crawdads Sing - Delia Owens - 30 March - 379 pages
Although fiction, this book has intricate details about the biology and ecosystems of North Carolinian marshlands. It reminds me quite a bit of reading "Hoot" as a kid, and this story similarly builds from a child's perspective. It is quite a bit sadder and darker, though, given that this book largely jumps between the lonely life of an orphaned outcast and the murder of a town's hometown hero.
The simple writing style makes it easy to connect to, and I found myself chuckling and tearing up during different passages. Yes, that does mean that a few things come together a little too perfectly, but the protagonist undergoes so much hardship in her young life that I felt that the unrealistically good things that happen to her were necessary for balance. Like the millions of other people who've read this, I loved it; this was a re-read for me, and I will happily pick it up again for a third read.
15) The Lathe of Heaven - Ursula K. Le Guin - 4 April - 194 pages
I tend to shy away from science fiction, but I've heard so many good things about Ursula K. Le Guin that I figured it was time to give her a try. Guin is a colorful writer and I admired her imagery and sentence structures. I also really enjoyed the premise of this book, the idea that someone's dreams affect reality.
As you might imagine with a concept like that, it's easy to imagine the world quickly getting out of hand, and it does. That was my biggest disappointment with the book; I simply felt like it went amok too quickly and was over too soon. I would have preferred a longer build up, even if just to become better acquainted with the characters. Nonetheless, I look forward to reading another Guin concoction.